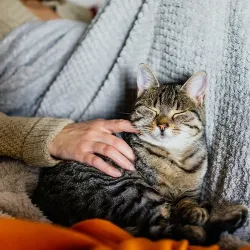 The Humane Society of Fremont County relies heavily on the generosity of supporters like you to help us provide care and medical attention for the thousands of animals that come through our doors each year. Every contribution, no matter the size, is greatly appreciated and goes a long way in helping us fulfill our mission of providing a safe and loving environment for animals in need.
As a 501(c)3 nonprofit organization, all donations made to the Humane Society of Fremont County are tax-deductible, allowing you to support our cause while also receiving a tax benefit. We understand that making a financial contribution may not be possible for everyone, which is why we offer a variety of ways for people to support us, no matter their budget or availability.
Aside from monetary donations, there are many other ways you can support the Humane Society of Fremont County. You can sponsor a shelter cage or pet, donate needed items such as pet food or collars, shop at our retail store, or even volunteer your time and skills. These alternatives not only benefit the shelter, but can also be rewarding and fun for you.
We are incredibly grateful for the outpouring of support we receive from communities across Colorado and other parts of the country. Your contributions help us provide a second chance at life for the animals in our care, and allow us to continue working towards our goal of a world where every animal is treated with kindness and respect.