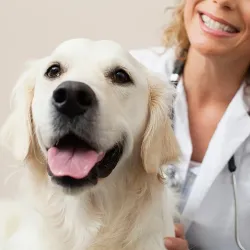 At the Humane Society of Fremont County, we are committed to helping reduce the number of unwanted animals in our community. That's why we include a free spay/neuter procedure with the cost of every adoption. This service is not only required by Colorado law, but it also has numerous medical and behavioral benefits for your furry friend.
Spaying (for females) and neutering (for males) your pets can help prevent a range of health issues, such as reproductive cancers, infections, and other conditions. In addition to these health benefits, spaying and neutering can also help reduce certain behavioral issues, such as aggression, roaming, and marking.
---
Helping Eliminate Overpopulation
Spaying and neutering your pets can help reduce the number of unwanted animals in our community. Millions of healthy dogs and cats are euthanized in the United States each year, primarily due to overpopulation. By being responsible and having your pet spayed or neutered, you are helping to prevent the birth of more unwanted animals and ultimately, saving lives.
We understand that spaying or neutering your pet can be a significant decision, but it's an essential part of responsible pet ownership. Our experienced team can provide you with information and support throughout the process, helping you make an informed decision that's right for you and your furry friend.
By including a free spay/neuter procedure with every adoption, we are taking important steps to ensure the well-being of your pet and our community. We encourage you to consider this essential service for your furry friend, and thank you for your commitment to responsible pet ownership.